The Storyteller
...connecting the voice within to the heavens above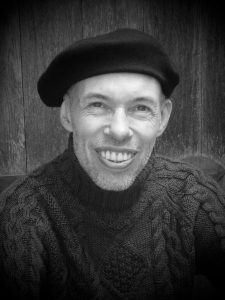 Born and raised in London, England, Francis worked as a missionary, living and working with the poor and homeless in the United States. His non-fiction presents thought-provoking insights into the mystical journey of life and his fictional writing bring together a unique blend of history and spiritual storytelling in the style of parables, where he encourages readers to find their truths hidden in plain sight. He lives in Berlin, Germany with his family and when he is not writing, he attempts to share the mysteries of life with his dog—with little success.
If you have questions or comments, I would love to hear from you – Contact
I write a monthly inspirational post on Facebook. You are most welcome to friend/follow – Facebook
In my book, "Pocketful of Rainbows," Gramps says, "In life there's good news and bad news. The bad news is life won't turn out as you expected and you won't always get what you want. The good news is life won't turn out as you expected, but you will get what you need. The voices outside will tell you what you should have, think, and do; the voice inside will ask you to trust what it tells you, no matter what. Life's not about falling down…we all have…it's about getting up and finding the courage that dwells in our dreams."
In your rising, may the hand of all love and hope, always find you.
Blessings,
Francis